Information for health care professionals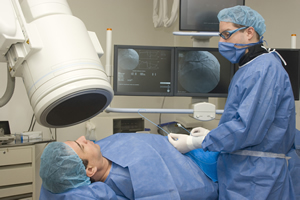 Appropriate use of Medical Imaging in Canada (pdf) / L'utilisation appropriée de l'imagerie médicale au Canada (pdf) - Launched on Parliament Hill in Ottawa on the occasion of the first annual Medical Imaging Team Day in Canada, this paper defines medical imaging and the concept of appropriateness, and elaborates on what constitutes appropriate utilization of medical imaging services. It also provides an introduction to the medical imaging team and the roles of team members.
The CAR Diagnostic Imaging Referral Guidelines - These guidelines are intended for physicians and are aimed at assisting them in making decisions in regard to appropriate imaging studies for specific cases.

CADTH Clinical Decision Support Systems for Diagnostic Imaging
(pdf) - Recommendations for clinical decision support systems that provide real-time guidance to physicians on the appropriateness of diagnostic imaging tests for a given patient during the ordering process, published as in the
Issue in Emerging Health Technologies
series of the Canadian Agency for Drugs and Technologies in Health (CADTH).
Decisions, Decisions: Family Doctors as Gatekeepers to Prescription Drugs and Diagnostic Imaging in Canada - A publication of the Health Council of Canada.
The International Atomic Energy Association's Radiation Protection for Healthcare Professionals website provides guidance on radiation protection for patients and healthcare professionals.
The Bonn Call-for-Action is a statement that identifies the main actions considered to be essential for the strengthening of radiation protection in medicine.
Choosing Wisely Canada is a campaign to help physicians and patients engage in conversations about unnecessary tests, treatments and procedures.
Brochures and Fact Sheets
Appropriate Medical Imaging: The Role of Family Physicians Fact Sheet (pdf) / L'examen d'imagerie médicale approprié : le rôle des médecins de famille fiche d'information (pdf)
Medical Imaging: The Inside Story Brochure (pdf) / L'imagerie médicale : vue de l'interieur brochure (pdf)
The Medical Imaging Team Posters
| | |
| --- | --- |
| Click image for full-sized poster in English (pdf) | Click image for full-sized poster in French (pdf) |