The Medical Imaging Team Partners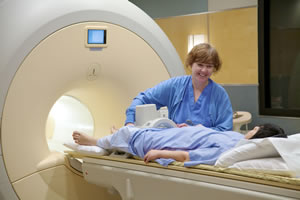 The Canadian Association of Medical Radiation Technologists (CAMRT) is the national professional association and certifying body for radiological, nuclear medicine and magnetic resonance imaging technologists and radiation therapists. CAMRT offers a suite of programs and services that advance the medical radiation technology profession and improve the health of Canadians. These include:
- Leadership regarding the education of the profession, including establishment of the highest standards for the national entry-to-practice certification process and delivery of  quality professional development programs and conferences;
- Encouragement of professionalism in the practice of medical radiation technology and development of guidelines that facilitate safe and effective practice;
- Advocacy on behalf of the medical radiation technology profession, to influence public policy and to address issues that impact the profession, the health care system and quality of patient care.
Founded in 1942, the CAMRT today represents over 12,000 members. CAMRT For more information, visit www.camrt.ca and imageofcare.ca
The Canadian Association of Nuclear Medicine (CANM) is the national voice of the nuclear medicine physicians across Canada and the two million patients that they serve every year. CANM strives for excellence in the practice of diagnostic and therapeutic nuclear medicine by promoting the continued professional competence of nuclear medicine specialists, establishing guidelines of clinical practice, and encouraging biomedical research. We work with all professionals in nuclear medicine to ensure that Canadians have access to the highest quality nuclear medicine services. For more information, visit www.canm-acmn.ca
The Canadian Interventional Radiology Association (CIRA) is committed to improving the health of Canadians by providing minimally invasive, image-guided interventions. CIRA delivers on this commitment by:
- Improving the clinical profile and practice amongst its members
- Working with other specialties to improve patient care
- Establishing interventional radiology (IR) as a recognized sub-specialty
- Improving referral pathways for patients
- Promoting IR to future physicians
  For more information, visit http://ciraweb.org/en/home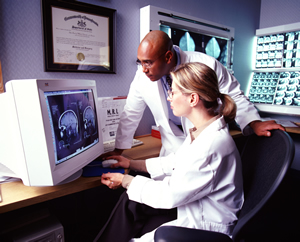 The Canadian Association of Radiologists (CAR) is the national specialty society for radiologists in Canada. We are dedicated to maintaining the highest standards of care, promoting patient safety and helping radiologists contribute to the very best health care for patients.
The CAR is particularly active on three fronts:
- We work with governments, health professionals and technology leaders to make optimal use of diagnostic imaging. Our goal is to ensure the right tests are performed the right way and interpreted the right way.
- We also serve as the voice of Canadian radiology so that governments, the public and news media are fully informed about the benefits and risks of diagnostic imaging, the challenges we face and the solutions we propose.
- We create, accredit and promote opportunities for continuing medical education and research, helping radiologists stay at the leading edge of diagnostic imaging health care.
For more information, visit www.car.ca
The Canadian Organization of Medical Physicists (COMP) is the main professional body for medical physicists practicing in Canada. The membership is composed of graduate students in medical physics programs, post-doctoral fellows, as well as professional physicists, scientists, and academics located at universities, hospitals, cancer centres, and government research facilities such as the National Research Council. Every member has an educational or professional background in physics or engineering as it applies to medicine. COMP has six stated objectives to encourage the application of physics in medicine:
- To promote scientific knowledge
- To further the exchange and publication of scientific or technical information
- To promote educational opportunities
- To develop and protect professional standards
- To promote and encourage certification by the Canadian College of Physicists in Medicine
- To link to activities of other organizations with similar objectives
For more information, visit www.medphys.ca.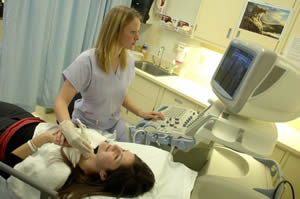 Sonography Canada is the national voice for diagnostic medical sonographers in Canada. A coalition of sonographers, physicians and students, Sonography Canada strives to advance the profession and further define the role of sonographers in the Canadian healthcare system. Diagnostic medical sonography in Canada is a diverse and dynamic profession. Sonography Canada gives sonography a powerful unified voice representing the profession to other organizations, government and the wider community. The mission of Sonography Canada is to improve patient care by:
- Providing professional practice guidelines and policies
- Providing leadership which will foster, inspire and support continuing professional development
- Furthering the profession by recognizing excellence in professional practice and achievements in research
- Promoting the profession through communication with the public, government agencies and other health care organizations
- Acting in the public interest providing national and international leadership on health issues
For more information, visitwww.sonographycanada.ca/